CT Rail / Amtrak Springfield (MRS) Line - North End
Feed Status: Listeners:
1
00:00
A brief 15-30 sec ad will play at
the start of this feed.
No ads for Premium Subscribers
---
---
This Bearcat BCT-8 and its dedicated PC are in Warehouse Point high on a ridge overlooking the Connecticut River Valley. The following frequencies are monitored;
- 160.920 Amtrak MRS (Springfield) line dispatcher
- 160.455 CNZR (Central New England)
- 160.560 CSX NC (Berkshire sub) dispatcher
- 160.680 CSX NC (Boston sub) dispatcher
- 160.800 CSX road
- 161.070 CSX W. Springfield yard
- 161.415 CSOR / NEC road
- 160.770 CSOR / NEC dispatcher
- 161.205 CSOR / NEC yard
Mostly you'll hear the Amtrak MRS (Springfield) line dispatcher communicating with both freight and passenger trains (Connecticut Southern, Amtrak, CT Rail and PanAm) as well as MofW employees and track inspectors between Hartford and Springfield. Other local freight operations (CSX's W. Springfield yard, CSOR on the Airport and Armory branches, CNZR in Bloomfield) can also be heard, along with CSX Boston line dispatcher transmissions around Springfield and the New England Central dispatcher in Palmer. Alpha tags are provided to assist in identifying what is being heard at any given moment; these are best viewed using a dedicated audio player such as iTunes, Winamp or Windows Media Player. Our other RR radio feeds covering nearby areas are linked below.
CSX, NEC, and PanAm Rail Roads - Western MA

This feed is sponsored and maintained by the Connecticut Trolley Museum. Visit CTM's website to see what events are upcoming, view the museum's diverse trolley and interurban collection, read about Connecticut's streetcar railway lines and history, become a musem member or volunteer, and more.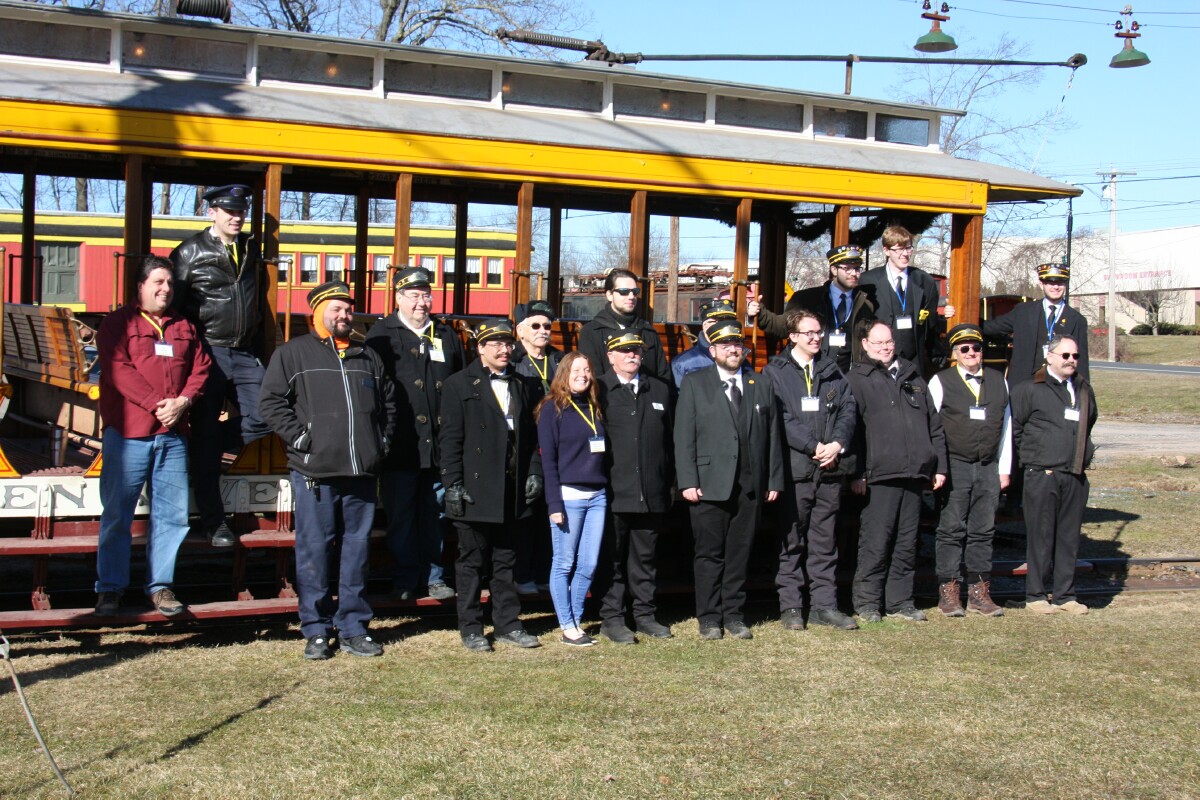 CTM staff and crew with Fair Haven and Westville open car 355