West Central Indiana Public Safety
Feed Status: Listeners:
0
00:00
A brief 15-30 sec ad will play at
the start of this feed.
No ads for Premium Subscribers
---
Covering: Indiana: Vigo and Terre Haute (Vigo Co. Sheriff, THPD and Terre Haute Fire and Vigo Fire) Vermillion, Parke, Clay and Sullivan Counties on the Hoosier SafeT System 800 MHz P25. Illinois: Edgar County, Paris PD & FD DMR When propagation allows.
---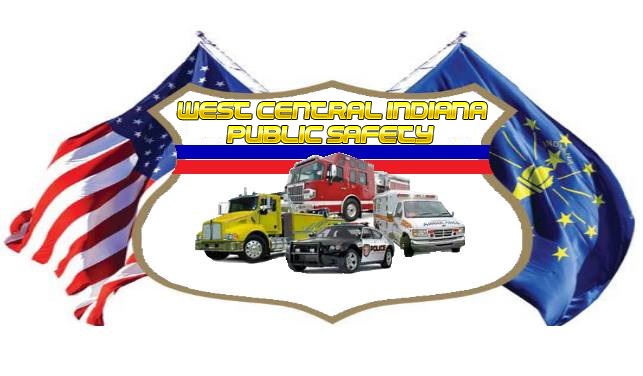 PC Specs:
HP 8000 Elite Slim
Windows 10 Pro Version 1909
16 GB Ram
i5-4570 CPU @ 3.20 GHz
Scanner Used:
Uniden BCD996P2 w/ DMR Upgrade
Antenna:
DIAMOND D-130J Super Discone Antenna 25-1300MHz @ 30'
Frequencies (System - VIGO CO Group - TERRE HAUTE)
Frequency
852.3750
854.3125
856.7125
857.7125
859.7125
Frequencies (System - VIGO CO Group - VIGO COUNTY)
Frequency
851.1125
851.5750
852.0750
852.8000
853.0875
855.9875
856.7375
857.7625
Channels (System - VIGO CO Group - RAILROAD)
Channel Name TGID
CNRR PD OPS 1065
NCITD PD OPS 10669
Channels (System - VIGO CO Group - REGIONAL MUTUAL)
G-MA 1 10637
G-MA 2 10638
G-MA 3 10639
G-MA 4 10640
Channels (System - VIGO CO Group - STATE POLICE REG)
ISP PUT DISP 10776
Channels (System - VIGO CO Group - STATEWIDE MUTUAL)
SWMA CALLING 10670
SWMA-1 10671
SWMA-2 10672
SWMA-3 10673
SWMA-4 10674
SWMA-5 24090
SWMA-6 24091
SWMA-7 24092
SWMA-8 24093
SWMA-9 24094
Channels (System - VIGO CO Group - VIGO COUNTY (84))
84-EMA-OPS 12385
84-ISU-DISP 12387
84-ISU-TAC 12388
84-THPD-DISP 12394
84-VC-CID 12399
84-VC-DISP 12400
84-VC-FDISP 12401
84-VC-FG1 12402
84-VC-FG2 12403
84-VC-FG3 12404
84-VC-FG4 12405
84-VC-FG5 12391
84-VC-FG6 12392
84-VC-FG7 12389
84-VCF-OPS 12390
84-VC-OPS 12406
84-VC-TALK 12407
84-VIGO-EMER 12408
84-WTH-OPS 12409
Channels (System - VIGO CO Group - AIR MEDEVAC)
FLIGHT WATCH 10682
Channels (System - VIGO CO Group - DEPARTMENT OF NA)
DNR NR DISP 10197
DNR SR DISP 21156
Frequencies (System - TERRE HAUTE CTY Group - TERRE HAUTE)
Frequency
855.7375
856.9375
857.9375
858.0375
858.9375
859.9375
Channels (System - TERRE HAUTE CTY Group - CITY GOVERNMENT)
CEPD MAIN 14-140
CEPD TAC 14-141
TRANSIT MAIN 04-060
TRANSIT TAC 04-061
Frequencies (System - EDGAR CO Group - PARIS IL - Starcom21)
Frequency
852.3250
853.3750
853.9500
856.9875
857.2625
857.9875
858.9875
859.9875
860.9875
Channels (System - EDGAR CO Group - ISP DISTRICT 10)
D10 CAR-TO-CAR
D10 DETAIL A 13020
D10 DETAIL B 13021
D10 DISPATCH A 13007
D10 DISPATCH B 13008
D10 INTERCOM 13076
D10 IREACH 13029
D10 ISPERN 13035
D10 LOCAL PATCH 13041
Channels (System - CLARK CO Group - ISP DISTRICT 12)
D12 DETAIL A 17019
D12 DETAIL B 17020
D12 DISPATCH A 17003
D12 DISPATCH B 17004
D12 DISPATCH C 17005
D12 INTERCOM 17079
D12 I-REACH 17032
D12 ISPERN 17038
Channels (System - CLARK CO Group - CLARK CO IL)
CLARK SHERIFF 8301
Frequencies (System - EDGAR CO Group - EDGAR SHERIFF - DMR One Freq Trunk)
151.2650 4105 EDGAR SHERIFF 6
Frequencies (System - PARIS POLICE Group - PARIS POLICE - DMR One Freq Trunk)
154.7850 4097 PARIS POLICE 1
Frequencies (System - EDGARCO EMS Group - EDGARCO EMS - DMR One Freq Trunk)
158.2425 4109 EDGARCO EMS 1395
Frequencies (System - PARIS FIRE Group - PARIS FIRE OPS 1 - DMR One Freq Trunk)
151.1300 4098 PARIS FIRE OPS 1 2
Frequencies (System - TERRE HAUTE MOTOTRBO Group - TERRE HAUTE IN)
461.5375
461.6750
463.3875
463.8750
463.9750
464.1500
Channels (System - TERRE HAUTE TRBO Group - AMERICAN MEDICAL)
AMR ST VIN. DISP 23548
Channels (System - TERRE HAUTE TRBO Group - IU HEALTH LIFELINE)
CENTRAL DISP 21602
TERRE HAUTE DISP 21600
Channels (System - VERMILLION CO Group - VERMILLION COUNT)
83-AMBL 12363
83-CF-FG 12364
83-CF-FIRE 12365
83-CHIEF 12366
83CP-CAR 12369
83CP-DISP 12370
83CP-TAC 12371
83-EMGNT 12373
83-EMSPVT 12374
83-FG1 12375
83-FG2 12376
83-FIRE 12377
83S-CAR 12381
83S-DISP 12382
83S-DTM 12383
83-S-TAC 12384
Channels (System - PARKE CO Group - PARKE COUNTY (61)
61-EMGNT 12109
61-EMS 12110
61-EMS2 12111
61-FGND1 12114
61-FGND2 12115
61-FGND3 12112
61-FGND4 12113
61-FIRE 12116
61S-CAR 12120
61S-DISP 12121
Channels (System - CLAY CO Group - CLAY COUNTY (11))
11-BPD 10075
11-BPD OPS1 10076
11-BPD OPS2 10077
11-CC DISP 10086
11-CC SHERIFF 10087
11-CC SOP1 10088
11-CC SOP2 10091
11-CF DISP 10080
11-CF FG1 10082
11-CF FG2 10083
11-CF FG3 10085
11-CW LEOP 10074
11-EMA 10090
11-EMS 10093
Channels (System - SULLIVAN CO Group - SULLIVAN COUNTY)
77-EMA 12317
77-EMA-OPS1 12318
77-EMS-OPS1 12319
77-FD-DIS 12320
77-FD-OPS1 12321
77-FD-OPS2 12322
77-SHF-DISP 12323
77-SHF-OPS1 12324
77-SHF-OPS2 12325
77-SLVN-PD 12326